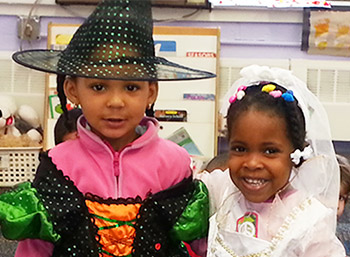 Our Goal
To provide programming that meets the intellectual,
social, emotional and physical needs of each child.
We provide a loving, supportive, safe and educational environment for families who need affordable quality daycare for their children. Our program offers the intellectual, social, emotional and physical needs of preschoolers, as they feel ready to take on the world. Our Preschool program enhances each child's confidence by providing activities to help children become problem solvers, develop Language and literacy, and gross motor skills. These tasks are done through independent exploration, structured activities, and hands-on learning, children develop a variety of skills and knowledge in areas like early literacy, mathematics, science, spanish and social skills.
Our Philosophy is SMART
We strive to be specific in targeting current educational trends.
We have set manageable educational goals to ensure that each student becomes a life-long learner. Throughout their educational journey benchmarks are set to measure each student's progress in mastering the core subject materials.
We will encourage and recruit English Language Learners. Retaining of all our students through reaching and meeting each student needs where they are academically.
We believe that all children are teachable and together with parental support, community engagement and corporate partnership, our STEM program will achieve our ultimate goal of teaching today's learners to become tomorrow's leaders.
Friendship For Tots will be hosting Valentine's Breakfast in celebration of the holiday
Year 6 pupils are invited to join us for a Taster Day on either Thursday 19th or Sunday 22nd.
September
November
December